Winston-Salem Drug Crime Lawyers
Drug Crime Cases Can Be Very Complex
The charges someone may face can depend on the amount possessed, the intent of the person possessing the controlled substance, and the applicable laws. Asset forfeiture - a confiscation of property - is also a common issue in narcotics cases.
Some common controlled substances include:
Marijuana
Cocaine
Heroin
Methamphetamines
Barbiturates
Altered over-the-counter drugs
Illegally prescribed or abused prescription drugs
Drug cases can be very complex, and your attorney must employ a variety of legal strategies to suppress illegal evidence and protect your constitutional rights against illegal search and seizure.
What Are The Penalties For a Drug Crime?
The state of North Carolina takes narcotics offenses crimes seriously. State and federal laws have been enhanced with the intention to reduce drug-related crimes and severely punish repeat offenders and major drug dealers.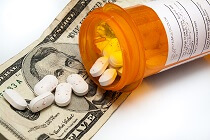 ​Prosecutors are under pressure to ensure that defendants receive the maximum penalties under the law.
Factors that can influence the penalties for drug crimes include:
The type of controlled substance
The quantity
Possession of drug paraphernalia
The intent of possession
Local, state and federal laws
When you are facing severe penalties for a drug offense, it is in your best interest to hire a law firm that is knowledgeable. At Grace, Tisdale & Clifton P.A., our drug crime defense attorneys in Winston-Salem have extensive experience in state and federal courts.
Call Grace, Tisdale & Clifton P.A. Today
If you or someone you know has been arrested for a drug-related crime, we urge you to contact our skilled and effective defense team for representation and counsel.
Our lawyers have knowledge and experience in all types of misdemeanor and felony drug-related crimes, whether you are facing drug possession, distribution or manufacturing charges.
If you are faced with a serious drug crime, you need an expert legal defense team. Contact us at our Winston-Salem drug crime defense attorneys at (336) 515-6552 or reach us online.