Winston Salem Sex Crime Attorney
Defending Your Rights & Reputation
Few offenses carry the implications and stigma as a criminal sexual conduct allegation. Defendants often find themselves judged, and even abandoned, by family, friends, and associates long before the trial begins.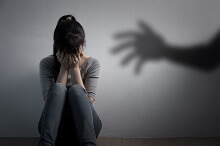 The importance of hiring an experienced defense attorney cannot be understated. When you need a strong legal advocate, call the seasoned, accomplished sex crimes lawyers in Winston-Salem at Grace, Tisdale & Clifton.
We encourage you to call (336) 515-6552 to schedule a consultation as soon as you learn you are under investigation or arrested for a sex crime.
Types of Sex Offenses
In recent years, prosecution of sex crimes has been increasing in many states and the federal system. Due to the serious nature of these offenses and extreme penalties for conviction, protecting your legal rights and your reputation are critical to a successful outcome. North Carolina law classifies a variety of offenses as sex crimes.
Examples of Sex Crimes in NC:
Sexual assault
Rape
Indecent liberties with a minor
Internet solicitation
Possession or distribution of child pornography
What are the Penalties for Sex Crimes?
A sex crime conviction results in severe penalties, including long prison terms and a requirement for the defendant to be listed on the sex offender registry for life. When a person is on the sex offender list, finding employment can be extremely difficult and where you can live may be restricted. Our Winston-Salem sex crimes attorneys use more than 150 years of combined legal experience to protect your rights and reputation.
Mounting a Strong Defense
A high stakes case, such as a sex crime, demands exceptional legal counsel. Many of our criminal defense lawyers are former prosecutors and have seen how these cases unfold from both sides. We use our vast knowledge and extensive experience to help our clients navigate the difficulties of a sex crimes charge.
Don't wait to get the high-quality legal counsel you need. Call (336) 515-6552 to schedule a consultation with a Winston-Salem sex crime attorney.